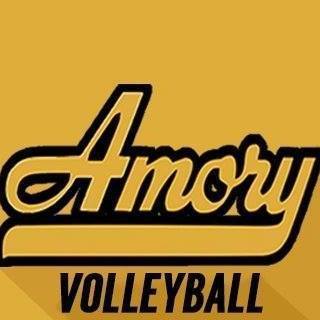 We had a great first week of school!!! Please look at the attached picture to stay up to date on all things AMS. Have a wonderful weekend.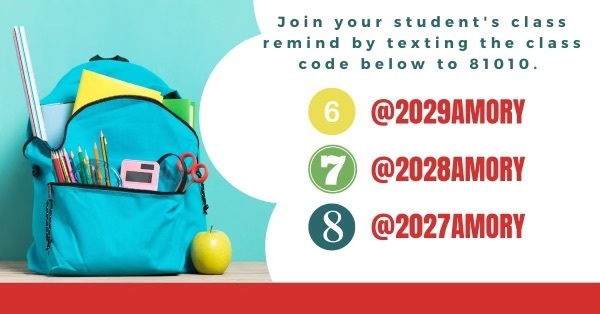 Excited for our Girls VB team tonight!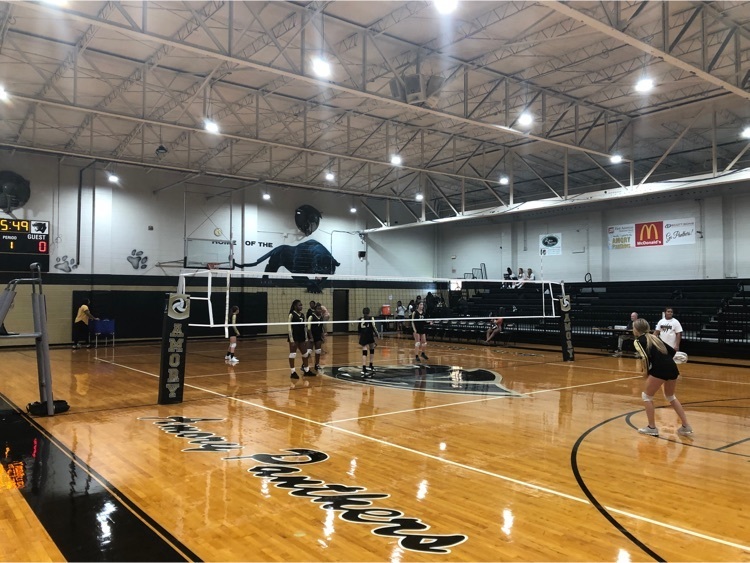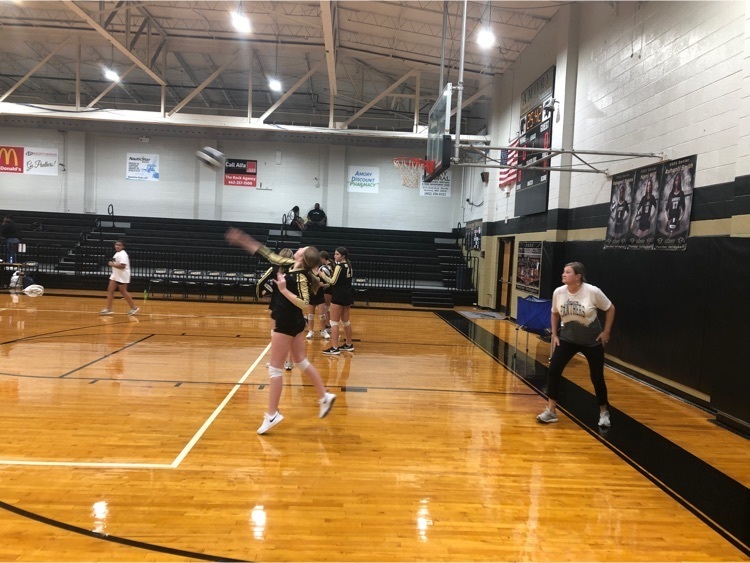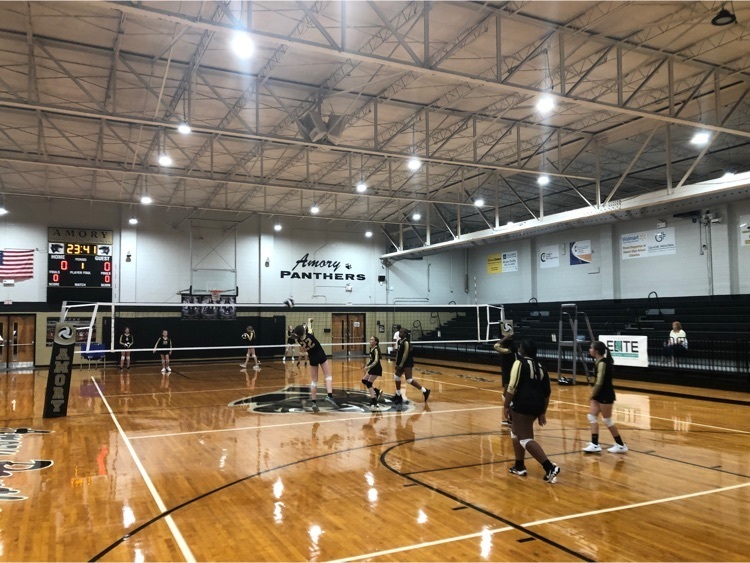 Let's try this again. Below are the updated supply lists for AMS during the 2022-2023 school year. 7/9/22.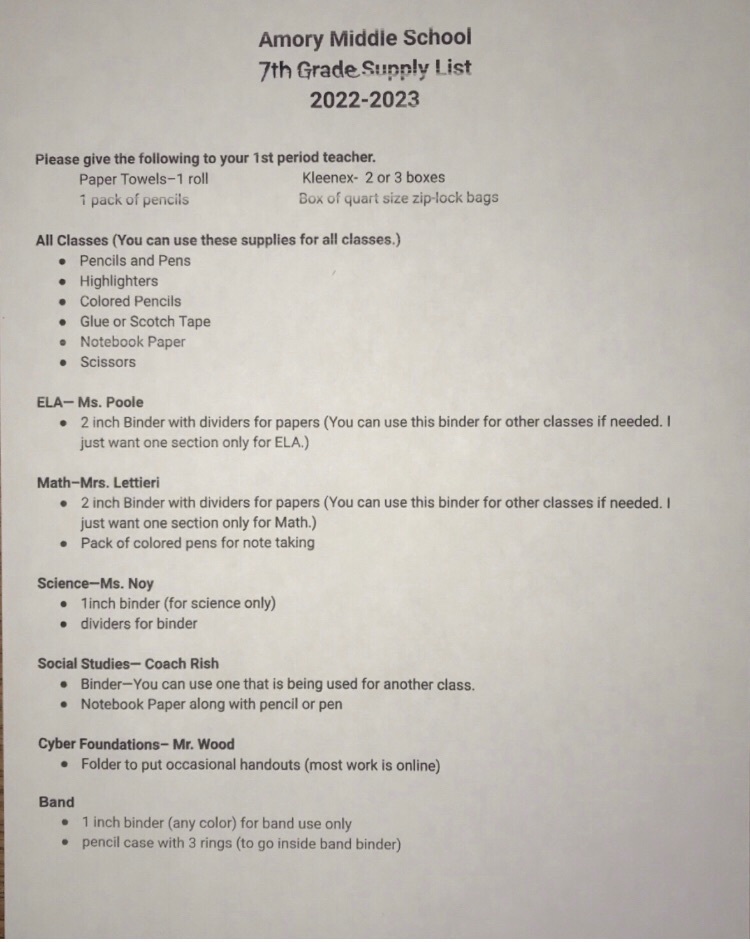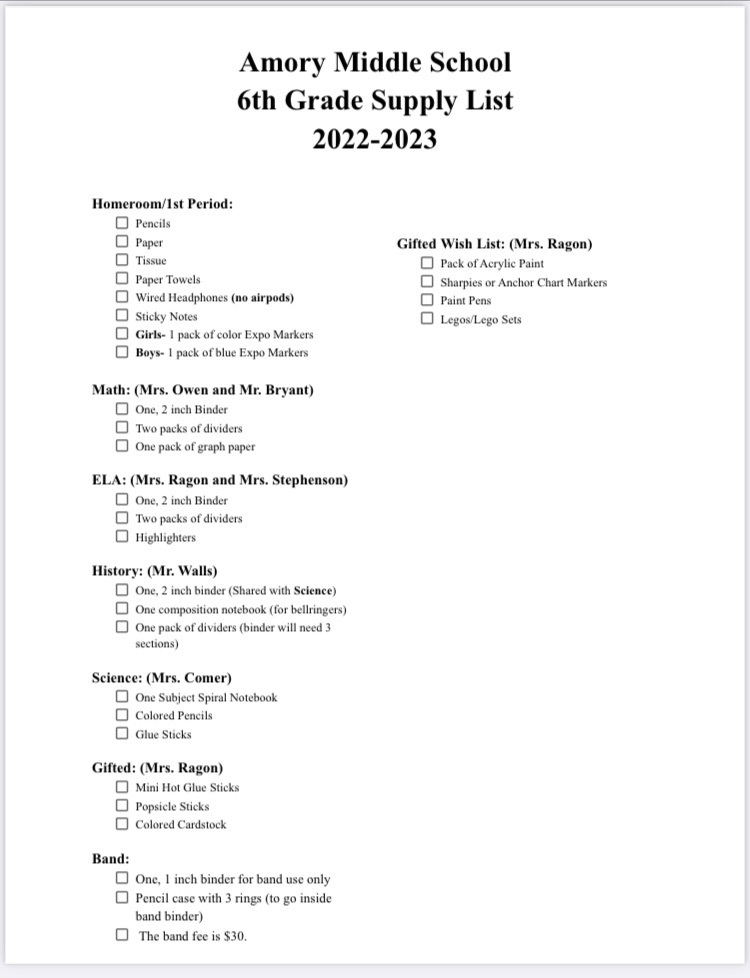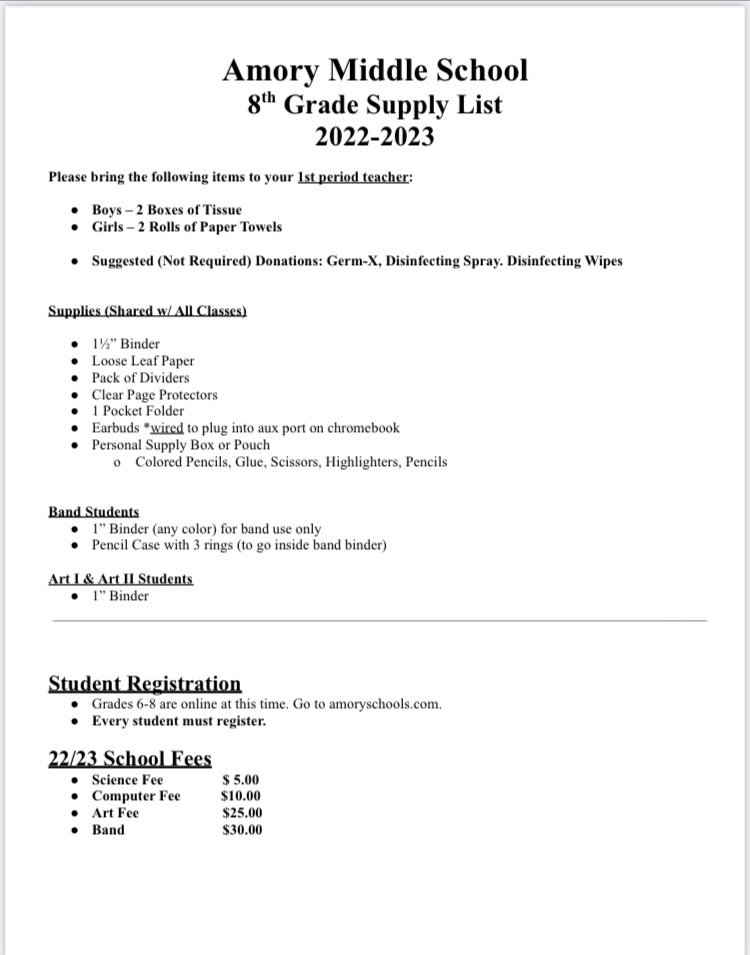 We hope you have a safe and Happy 4th of July!

New Changes to our Dress Code. Please shop accordingly! Have a wonderful July and we will see you in August.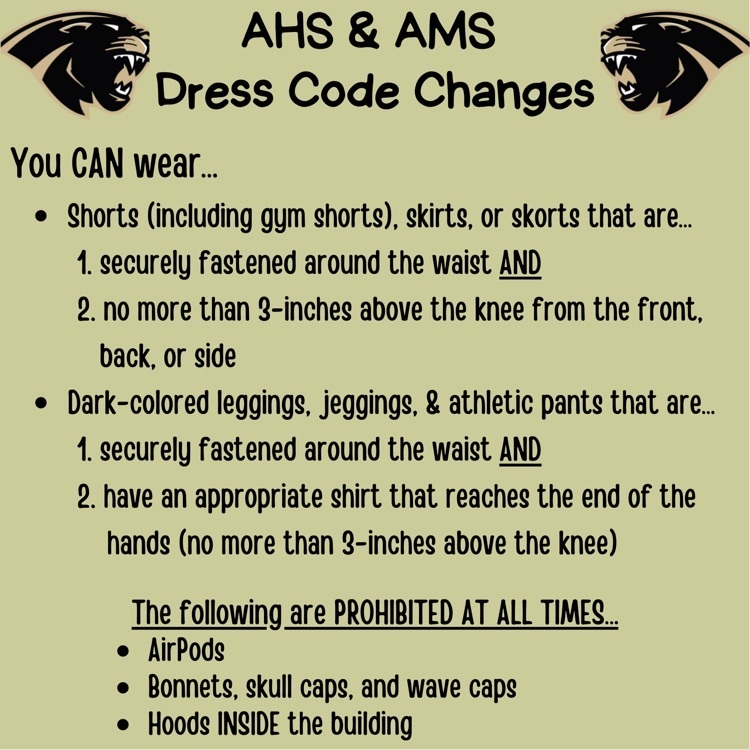 Amory Middle School students created waves and discussed wavelength, frequency, & amplitude.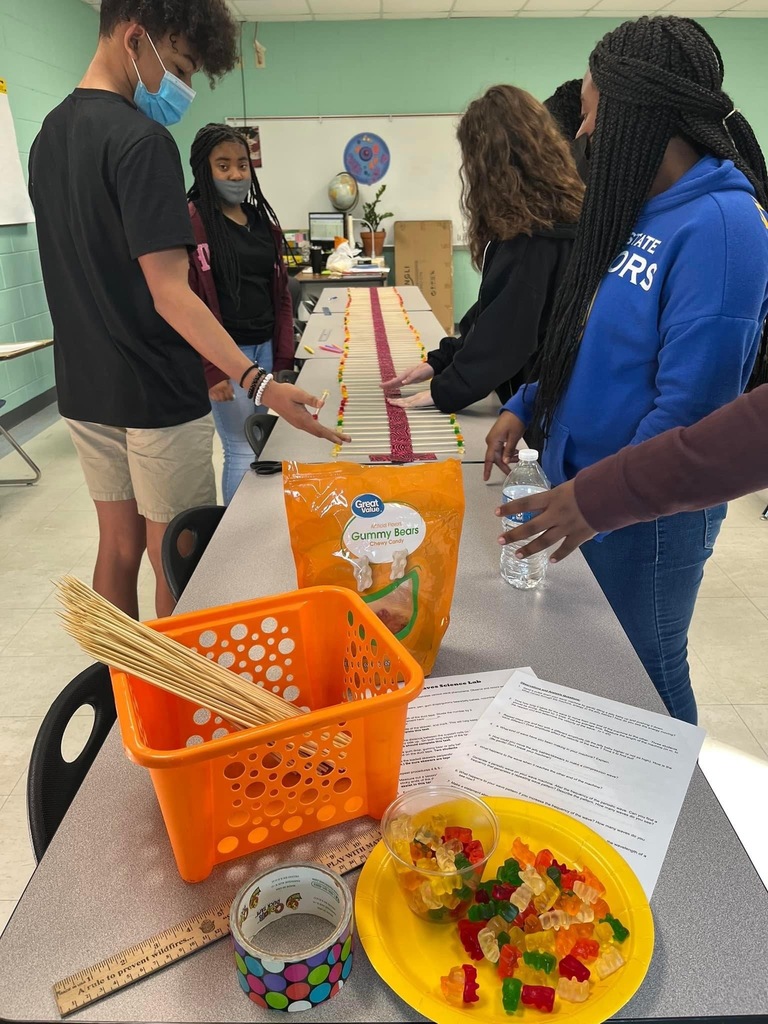 Position Announcement SCHOOL NURSE Must be licensed to practice as a Registered Nurse (RN) Mail application and/or resume to: Mrs. Andrea Stevens Amory SD P.O. Box 330 Amory, MS 38821 Email:
astevens@amoryschools.com
The Amory School District is an equal opportunity employer.
Amory School District recruiting teachers at Ole Miss Teacher Recruitment.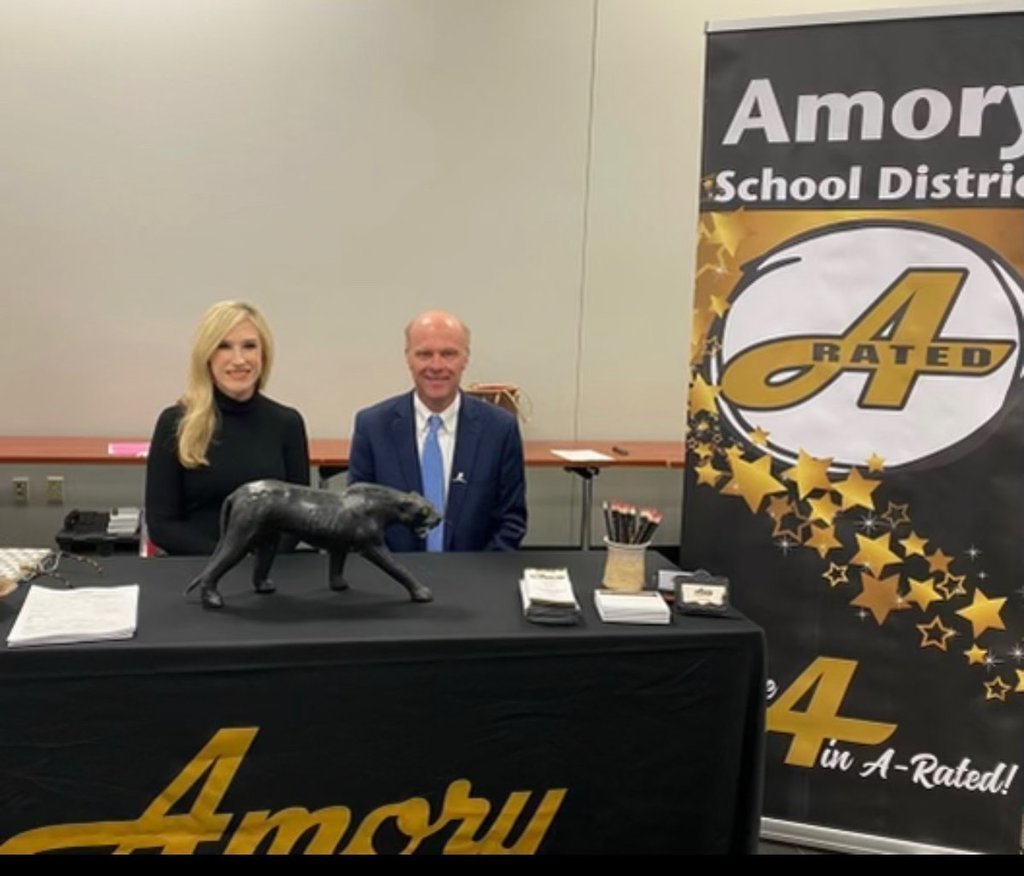 Due to the increasing threat of inclement weather at normal dismissal time, Amory Schools will be operating on our 60% schedule.
Amory schools are planning on a full day tomorrow, but make arrangements in case of an early release due to weather.
Congratulations to @amory_middle and @AmoryHighSchool for receiving the @prepsInc value added award. The Value Added Awards recognizes schools that have exhibited exemplary growth.
AMS basketball games for Monday 12/14 are canceled.
Have a Fantastic Weekend!
Schedule announcement: We will not be playing any middle school or high school games Monday-Friday this week. We will attempt to reschedule the following game to a later date: Mon. (11/30) - MS at Itawamba Tues. (12/1) - HS vs Shannon Fri. (12/4) - HS vs Aberdeen
COC for Oct-Tyler Richardson, Bobby Westmoreland, Jake Thornton, JC Erikson, Kanesha Freeman, Brionna Williams, Lacey Shay, Samaria Perkins, Bess Boykin, Jaden Clark, Dulia Smeiley, Rivers Nelson, Johnny Dafcik, Karsen Stokes, Ben Gault, Cassidy Talley, Jakwan Parks, Sutton Payne